FOOTBALL 4-EVAH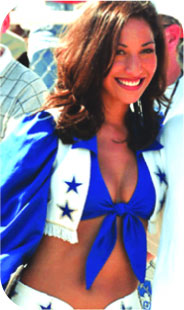 The PALLAS is the place for Monday Night Football, with free tacos, halftime giveaways and an all­buttrock soundtrack! This sexy club is also hosting their own FETISH NIGHT on Saturday, Novemeber 29th.
If you're a westside guy, the BIG BANG has Football Specials Sunday and Monday nights, with big juicy 1/2 lb. burgers and fries for only $3. And for those with more advanced palates, TASIA will be catering to every man's fantasy of a hot half-naked babe who can cook, preparing and joining you for delicious meals every Tuesday.
****************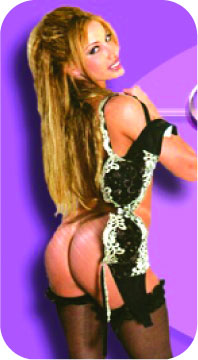 GINA LYNN AT STARS
AVN superstar and featured actress on HBO's Sopranos, Gina Lynn is the queen of Bada Bing. Don't miss her rare Oregon appearances: November 19th and 20th at STARS BEAVERTON, November 21st at STARS SALEM and Saturday November 22nd at STARS BEND.
Also at Stars Salem, a PAJAMA PARTY! You'll think you've crashed Hef's Playboy Mansion when you see the superhot Stars' girls in their nighties playing spin the bottle. Nothing is better than thirty babes in bed! Don't forget your bathrobe!
****************
EXOTICA INTERNATIONAL is throwing a party for all you highrollers. The club will be filled with casino tables and hot girls--don't miss it. On a more wholesome note, Exotica is also the place to be for Thanksgiving, when they're dishing up a Thanksgiving buffet.
****************
DEAD!
Exotic's
newest writer
Morgan Likely
is playing pinball in greener pastures now. Morgan was the brightest-eyed, bushiest-tailed kid around and he will be missed. Hope you're revelling in simultaneous orgasms with gorgeous willing females wherever you are.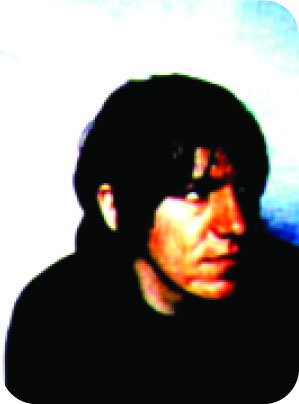 Ex-Portlander Elliot Smith, famous for lovely nodding-off songs with a suicidal undercurrent, has also chosen this year to explore new realms. If there was ever a soundtrack for Portland, Elliot wrote it. Viva's wanted to loll around in bed with him ever since she heard of his insatiable love of Russian novels from former bandmate Sean Croghan. Couldn'ta seen this one comin', could ya?