Back to School!
Does that mean there'll be more teenage strippers, back from vacation? Or less, `cause they're back in school? Only one way to find out...

Exotica is hosting a Labor Day BBQ on September 4th. Then,on the fifteenth, you can tell your favoritestripper how much she means to you at theirEntertainer Appreciation Party. Thegals return the favor at Exotica's Second Annual Welcome to the Jungle Party
for V.I.P.'s on September 25th.

Soak up the last heat of summer and watch girls shake it to the best local beats at the Hispanic DJ Spin-Off Party at Roc's Dollhouse on September 18th. The following Saturday, September 25th, is Bikes, Babes and Brawls at Safari, featuring pro cage fighting and a burnout pit, with over fifty of Portland's most beautiful entertainers on hand to scrub down your bike.

Dancin' Bare has a a whole month of naughty fun planned. September 16th is a good old-fashioned Wet T-Shirt Contest, and on the 18th is a good old-fashioned Amateur Night. The following Saturday, the 25th, is a good old-fashioned Burlesque Show. Finally, on the 30th, it's a Double Date Party, featuring two girls on every stage and good old-fashioned twins Danny and Daisy.

Monday Night Football is back! i.e. don't schedule yourself, girls, unless you're working at Stars with their free football buffet and Seahawks tickets giveaways or the Pallas, which has all-you-can-eat tacos for only $2 during the game. Jody's features football, prizes and specials not only on Mondays, but every night of the week! Stars Salem hosts Monday Night Football Parties in their sports bar, followed by Topless Twister for More-On Mondays. Free steak dinner from 6-9pm with paid admission. And don't miss their Blues BBQ and Hot Rod Cruise-In on September 19th!

Hair Force One DVD release Party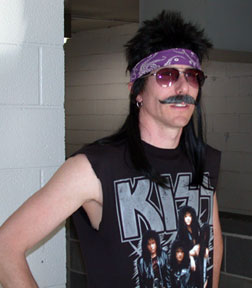 They may not have taken the cake at Redbull's Flügtag, but they walked away with the Audience Choice Award, an appearance on Jay Leno, and a shit-hot DVD! The world premiere of HAIR FORCE ONE is happening right here on September 9th at Dante's. Exotic saw a sneak preview and gives it an unqualified two thumbs up


The "I Need Sex" Sessions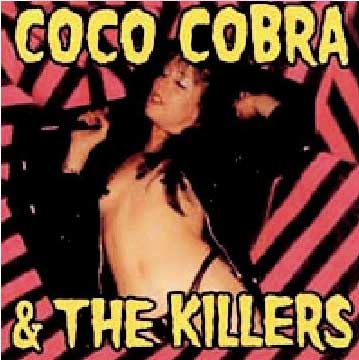 Coco Cobra and the Killers first CD, The "I Need Sex" Sessions, has just been released on We Are Going to Eat You Records. Buy it on-line for like eight bucks at interpunk.com or check out your local independent music store. East Coast college radio stations are already playing the fuck out of "I Hate You," "Say Mama" and "She's Killing
You." [No, Dr. Paul, the songs are NOT about Angelo.] Watch for a CD release party later in the month at Devils Point, or catch Coco at the First Annual Neil Goldschmidt Benefit at the Paris Theater on September 5th or at Bad Juju's Birthday Bash at the Shanghai Steakery on September 18th.
Check out Fat Cobra Video, a "glorious late-night arcade with massive dildo selection" on the new Interstate Max line. Call them @ 503-24/7-DICK. Or, if you prefer live ladies to pale rubber imitations, visit Jardin--a classy new lingerie modeling studio at 5427 SE 72nd.

Backless G-String Unveiled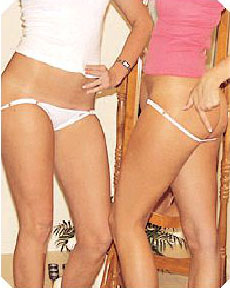 We talked, they listened. Goaded into action by Viva's August column "Crack Patrol," a mom'n'pop Aussie duo has finally invented the world's first backless under wear.
Designed for gals who can't bear to show string but would rather die than go panty-less, these just might be a hit at the clubs. Critic Robert Baldwin says, "These remind me of the jock straps I used to wear in high school." Others are fascinated by the bra-strap-like contraption. "It looks like it'd be really fun to chew on!" said one admirer. Jan and Chuck Digney have spent $300,000 on the first run of 35,000. Patents are pending.