HAPPY NUDE YEAR!
Time to get your ass in gear.
*Go back to school.
*Get a small dog.
*Send dirtier text messages.
*Fish in a cleaner dating pool.
*Get a big dog.
*Travel to a new continent.
*Throw away old ratty clothes, lifestyles, boyfriends.
*Quit coffee/ cigarettes/ junk/ meth.
*Fall in love.
*Give ten percent to charity.
*Buy a boat.
*Buy a house.
*Kiss your friends more like they do in NYC.
*Take guitar lessons.
*Move Anywhere Else.
*Quit stripping.
*Start stripping.
*Dream bigger.
*Sin more boldly.
*Drive cross-country.
*Drive across Oregon.
*Eat more vegetables.
*Be more EXOTIC.
HONEY!
J.Mack's finally brought back his Honey of the Month Contest! It starts up again at Exotica on January 22nd.Here's a guy who knows how to throw a party, and the honeys will be there in force. Yum.
MARTIN LUTHER KING, JR. DAY
Celebrate the hero's birth this January 17th. Assasinate someone who is an impediment to progress (like, say, your President) in honor of the late great preacher who was gunned down 37 years ago.
PUNK PRINCESS ROCKS PORTLAND
NINA HAGEN 1/16 @ Dante's
PETER BEARD -- HOTTEST MAN EVER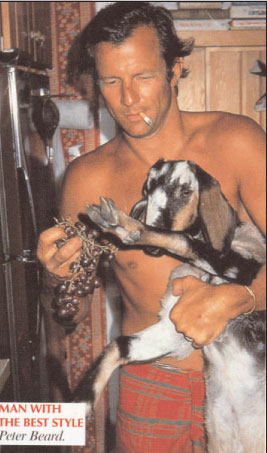 ---