As I type out this month's article, I'm chillin' in Seattle at the Soul Fest. I have a lot to tell you this month so let's get to it!!!
First Up — I Got the Hook Up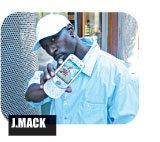 That's right ya'll! My partner Noah and myself have the hook up on all your cell phone and Pocket-PC needs. The company is called Hot Wireless and believe me we got some tight gadgets for you!!! What I am holding is called a Pocket PC. It's a cell phone, a computer with broadband internet service, a camera and much more! Right now we are giving anyone who reads this article 10% off of all merchandise. Also, with every activation, you will receive your choice of either a car charger or a hands-free headset. Hot Wireless has the newest phones and accessories before they even hit the stores! One of the items that you laptop owners may be interested in is the "Air Cards". These are prepaid cards that you can purchase for your laptops that will give you broadband internet hook up wherever you are. To receive your personalized service, please contact us at Hot Wireless: (503) 459-6860 or (503) 502-5322 and get hooked up!!! I'm out……
Next Up — CHEF BOY-R-BANGERS!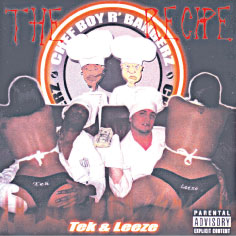 These catz have just released their new CD The Recipe. It features Portland's own Mr. DJ Chill as well as B-Legit, the late great Mac Dre and Cappadonna from Wu-Tang. And that's just to name a few! I had the chance to hang out with Tek & Leeze at their studio a few weeks ago and I was quite impressed with their skillz and their style of music. Leeze says "Our music is somethin' for the streetz!" He also says that they are coming out with another CD real soon that's even better than the one they just dropped. My hot picks off the CD are the following: track #3, #4 featuring B-Legit, #5 because of the "real" Hip-Hop scratchin', and #12 with DJ Chill spittin some lyrical Tabasco!!! Make sure to go out and pick up a copy!!! For more info, hit up their website www.chefboy-r-bangers.com Much love ya'll and keep on hittin' 'em wit' that HEAT!!! I'm gone….
Big Ups…
* To Young Lyfe of Paper Chase Records/ Universal! Congrats for landing your new video to "Bounce Wit' Me" on BET Uncut. It was directed by the label's CEO Charlie Hustle. Good job dogg!!
* To the newest gentlemen's club in Portland, Gata Salvaje, located @ 633 SE Powell Blvd. That was a good idea to do a club specifically for our Mexican and Latin friends to enjoy their music, culture, and most of all the ladies!!! Keep up the good work Cristina…
* To 503 HEAT and all of the hot music!!! You need some? Call Ben—he's got all the cutz!!! Hit him up at (503) 515-6368. He also does graphic design. Big ups!
Honey of the Month — Isis
Isis of Club Exotica is a very beautiful bartender that always greets people with love and a smile. Much love baby!!! My boyee DLB is crazy about you ma!!!
For info on all my parties and events, log on to whatzcrackin.com and also check out my partner Brian's site: 503girls.com
Until next month, ya'll keep it "Crackin'!"
One Love,
J.Mack