OKTOBERFEST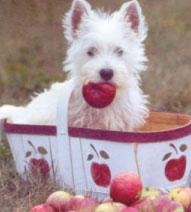 October is every stripper's favorite month, with it's emphasis on getting dressed up and messed up. And this October we're even getting a visit from Norway's Turbonegro, the most dressed-up messed-up band EVER. But that's not until the 20th. In the meantime make sure to visit Pumpkinland in Hood River, where the wacky Rasmussen family dresses up pumpkins, gourds and zucchinis as everything from Hollywood movies to the stations of the cross. There's also a corn maze, a haunted haystack and crates full of fresh apples for you Martha Stewart types.

STRIPPER WRESTLING
Speaking of convicted felons, the highly publicized catfight that occured at Jiggles last February has inspired the Dolphin to hold their first-ever all-nude Stripper Arm Wrestling contest on Thursday, October 13th. Don't miss it!

COVER GIRL BIRTHDAYS
Happy 25th to Miss Nude Oregon Athena, who will be celebrating with her friends (you're invited!) at the Dolphin on October 20th. The next night Exotic's June covergirl Jo turns 21, and will be partying at Cabaret with friends and customers. Congrats!

CLUB BIRTHDAYS
There's a strip club born every minute in this town, and most of them seem to be born in October. Wildcats turns six and is celebrating with a "Party of the Year" on October 8th. The Dolphin2 turns four on October 20th and will be throwing a huge anniversary party, featuring a $5 prime rib feast. Bottom's Up invites you to their First Anniversary Party on the 30th. Finally, newcomer Atlantis celebrates their Grand Opening on the 15th, followed by an honest-to-goodness Oktoberfest on the 20th featuring beer and brat specials.

HALLOWEEN!
Virtually every club in town is throwing the "Best Halloween Party Ever." Luckily they're staggered so you can stay drunk the whole holiday weekend. Or you can just stay put at the Dolphin2 for their "Evil Rules" Halloween Weekend from the 28th-31st.
The Pallas kicks off the season, throwing their Halloween bash on Saturday, October 22nd. Come see their staff dressed up and their dancers dressed down! They will be raffling off free Foo Fighter and Weezer tickets starting at 9pm.
Pornoween makes its comeback this year at Lush, starring Portland's hottest porn stars. Don't miss the debauchery on Thursday, October 27th.
Come in costume to Wildcats' Halloween Party October 29th. Prizes will be given away for the scariest, funniest and most original costume. Tommy's 3 is giving away a vacation package for scariest costume the same night. Come dressed as an especially creepy pimp or ugly hooker and you can sashay down 82nd afterwards to the 7th annual Pimps n Ho's party at Atlantis, also on Thursday the 29th.
Finally, if you're still looking to party on Halloween itself, Cabaret will be awarding cash prizes at its Halloween Costume Party on the 31st.

ROCK
10/2 ELVIS' Birthday Party @ sabala's
10/4 GORE GORE GIRLS @ dante's
10/5 LIFESAVAS @ berbatis
10/9 MISFITS @ hawthorne theater
10/11 MARTHA WAINWRIGHT @ doug fir
10/14 GENITORTURERS @ dante's
10/20 TURBONEGRO @ roseland
10/21 HELL'S BELLES @ dante's
10/21 IRON AND WINE @ roseland
10/26 HEAVY TRASH feat. Jon Spencer @ dante's
10/29 SUICIDE GIRLS BURLESQUE TOUR @ dante's
10/30 MISS U'S @ dante's
---