On September 29, 2005, the Oregon Supreme Court issued its long-awaited decisions the cases State v. Ciancanelli and City of Nyssa v. Miss Sally's Gentlemen's Club.
The Ciancanelli case resulted from a conviction of Mr. Ciancanelli, who operated a lingerie modeling shop in Roseberg, Oregon. Two police officers visited his establishment and paid $100 at the front desk to watch a two-girl show during which the two girls performed oral sex on each other. Mr. Ciancanelli was charged with violating the statute criminalizing "sexual conduct in a live public show" and for "promoting prostitution."
At trial, Mr. Ciancanelli was convicted and he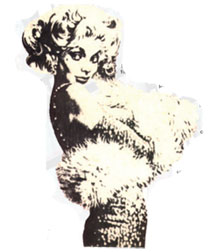 appealed to the Court of Appeals, which affirmed his convictions for both crimes. He appealed to the Oregon Supreme Court, arguing that the statute criminalizing "sexual conduct in a live public show" was unconstitutional.
Several Portland and Beaverton area adult businesses joined forces, creating an Oregon chapter of the Association of Club Executives (ACE) and, with the help of lawyers Bradley Woodworth and Lake Perriguey, filed a friend of the court brief arguing that the statute was unconstitutional.
The Supreme Court agreed, and ruled that the free speech provisions of the Oregon Constitution protect speech "on any subject whatever," including shows that involve live sex acts.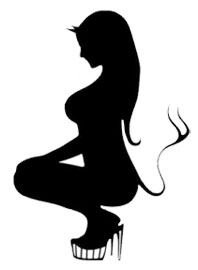 However, the court upheld Mr. Ciancanelli's conviction for "promoting prostitution" because the girls were paid to have sex.
What does this mean for Oregon adult businesses?
Some live sex shows will be permissible after this decision: only those in which performers are unpaid, and those in which persons perform alone or without touching another person sexually. So, clearly, completely nude dancing and masturbation shows are protected speech in Oregon. However, live sex shows involving sexual contact between two or more people (at least one of whom is paid) are now illegal, according to the Supreme Court, because the presenters of such shows are "promoting prostitution."

The promoting prostitution statute provides, in part:
"(1) A person commits the crime of promoting prostitution if, with intent to promote prostitution, the person knowingly:
"(a) Owns … a place of prostitution or a prostitution enterprise; or
"(b) Induces or causes a person to engage in prostitution … ; or
"(c) Receives or agrees to receive money or other property, other than as a prostitute being compensated for personally rendered prostitution services, pursuant to an agreement or understanding that the money or other property is derived from a prostitution activity; or
"(d) Engages in any conduct that institutes, aids or facilitates an act or enterprise of prostitution."
"Prostitution" does not occur unless (1) there is payment for an act, and (2) two people are present.
Mr. Ciancanelli's conviction was based on his operation of a business that "offered a menu of 'shows,' to be performed for individual customers or small groups upon payment of a fee." In one of the shows, two women engaged in oral sex with each other. By presenting that show, the Court held, Ciancanelli "direct[ed] and profit[ed] from a prostitution enterprise," in violation of the statute.
To be sure, a person violates the statute only if he or she acts "with intent to promote prostitution." It is unclear whether the mere intention to make a profit by making available to the public, for a fee, a display of persons engaged in sexual conduct is enough.
What about making a porn film?
ACE, in its brief to the Supreme Court, argued vigorously that the creation of films and images involving human sexuality must also be protected. Unfortunately, the Supreme Court did not clearly rule on this issue. As it stands, the creation of a pornographic film or image, in which the actors are paid, could arguably fit within the definition of promoting prostitution.
Laws specifically targeting adult businesses held unconstitutional.
The Supreme Court ruled in the case City of Nyssa v. Miss Sally's Gentlemen's Club that the City of Nyssa's ordinance requiring nude dancers to be at least four feet away from any audience member was a city rule that was aimed only at the adult industry. Miss Sally had been slapped with a $75 fine when a dancer's hair touched a person in the audience. She defended herself, with the help of local attorney Laura Graser, all the way to the state's highest court, where her $75 fine was ultimately tossed.
The court ruled that Nyssa's law was aimed at a particular, disfavored type of speech, and it was therefore unconstitutional. The message: cities in Oregon should apply their resources to real problems because nude dancing is protected speech.
Lake James Perriguey, of Bradley J. Woodworth & Associates, PC, may be reached at lake@woodworthlaw.com


THE DOWNLOW
Oregon Law protects your right to masturbate, finger your asshole, pinch your titties and grab your crotch—for money!—onstage. You can even have sex onstage, provided no one is making money off of the endeavor. HOWEVER! This last provision could prove to be a pain in Oregon's ass. Allowing "sexual conduct in a live show" while criminalizing the same sexual conduct in a live show in which someone makes MONEY would seem to implicate theatrical productions across the board. Exotic recommends that the State of Oregon throw out the
baby with the bath water and allow consenting adults to fuck however they want.
—editor