Dear Jimmy Doyle,
Summer has vanished and with it any semblance of my sanity. The leaves are falling and the windows of every storefront are stacked with hundreds of varieties of black boots. I've spent several weeks now in a feverish shopping FRENZY, spending well over a month's rent on my lovely, pink-toenailed footsies. For nothing grounds a human like a good pair of boots!! Not yoga, not hearth or home, not charity or volunteer work, not a fat 401K plan.
Though price and quality don't always go hand in hand, in my experience they do. The more expensive the shoe, the more grounded I feel. With fluffy cashmere socks and $200 BCBG boots, I can pull off even the trashiest high school RAVE ensemble with class and style. Conversely, a woman could be swathed head-to-ankle in Chanel or Versace, yet with cheapie Wild Pair chaussures, the whole ensemble will be condemned to purgatory-like suburban chic! At BEST.
But all this is just a roundabout way of justifying to myself what has become, in no uncertain terms, a full-blown, cold and lonely addiction. I could have flown to Bali and stayed for a month on the money my habit has squandered! But THEN I wouldn't have such fabulous footwear to flaunt this fall. I remember when it all began, ten years ago when my family moved from a sophisticated, cultured city to a town that resembled nothing more to me than a gathering of teepees in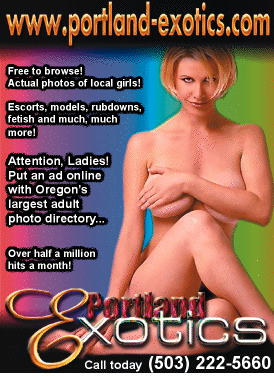 the wilderness. My dad, a pastor, had accepted a call there and we PK's (as pastors' kids are known) were under heavy scrutiny before we even set foot in teepee land. For the first get-to-know-ya church potluck I was obliged to attend, I intended to dress the part of the urban sophisticate snob. A ballerina at the time, I pulled my hair back in a bun and put on a long black witchy skirt with a pink turtleneck, along with something my mom dug up from the bowels of her closet to cheer me up: beautifully soft black leather boots, knee-high and tight, pointy-toed and chunky-heeled. I can still remember the peculiar thrill I got as I zipped them up--slowly as they were snug--all the way to the knee. A perfect fit! As if I were indeed my mother's daughter. And at that church potluck, eating bratwursts and jello salads, I could have been at the Oscars, I felt so glamourous.
Now, ten years later, I was reminded of that Sunday afternoon and my mom's boots when I encountered a bewitching pair of bebe patent leather, pseudo-stiletto, knee-high objets d'art. I gazed at them. Fondled them. Drooled over them. I tried them on on Monday, Tuesday and Wednesday, thinking, "These could be an heirloom! Something I could pass on to my daughter!" [Sure, if she's to turn out a heathen hussy like myself....]
"Oh! I haven't seen anyone try those on yet!" exclaimed the gay-ish shoe boy. "Aren't they fabulous!? Like Barbarella meets PRADA!!"
Like Barbarella meets Prada?! Yes! Of course! What a salesman! I was SOLD. I counted out $219 to the dollar, in cash. A steal! Especially considering they threw in that adorable purse for free.... The size of my palm, and in matching black patent leather and emblazoned with the cute "bebe" logo on a little piece of metal, the purse must have been a fifty--no, seventy-five at least!--dollar value, right? Ingeniously, the thing attaches to the inside of the boot with a little piece of velcro and--OH!--a little three-millimeter leather belt with a tiny tiny silver buckle that encircles the calf. How sexy! And this purse, as small as it is, is just big enough for a few credit cards or a wad of crumpled twenties! Just the thing to wear sashaying back to Nordstrom's to buy another pair of bitchin' to-die-for boots!

And believe me, I already have.