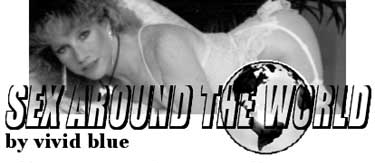 Hollywood Hookers
I used to live in Southern California and I've been to Hollywood many times. In fact, I was a mud wrestler at the Tropicana back in 1980. My agent at that time was a hooker, a stripper and one of the best-known mud wrestlers in Los Angeles, Riverside and Orange counties. She's in prison now, but that's another story altogether.
Sooner or later, everyone wants to visit Southern California on their vacation and it usually includes a trip to Hollywood to see the Walk of Fame, Hollywood Bowl, Grauman's Chinese Theater, the movie studios, and a host of other places that are famous all over the world. Fame. It's what lures many people to Hollywood, not just for vacations, but also to try and 'make it' on the big screen. Stardom is a tough climb; dating back to the fifties, many young starlets have fallen into prostitution as a way to earn fast money. Hollywood is crawling with hookers, day and night.
Getting busted for prostitution is a serious crime that requires registering as a sex offender for the rest of your life. California also cracks down pretty hard on the men soliciting prostitutes (remember Hugh Grant?). But if the possibility of these things happening to you doesn't matter, then I suggest you wait 'til the sun goes down (around 10:00) and start cruising virtually any street in Hollywood.
"Stardom is a tough climb; dating back to the fifties, many young starlets have fallen into prostitution as a way to earn fast money."
The hookers are very blatant about what they're doing. You won't believe some of the gaudy getups they parade around in. Some will stand on the curb in nothing more than a bra, g-string, stockings, and spike heels. My men friends said it was worth a trip to Hollywood just to look! These babes dress to kill and when they are lined up practically shoulder to shoulder, trying to out-do the other, anyone cruising by is guaranteed to get an eyeful. It may even be enough to jerk off to, if you're scared of getting busted.
If jail doesn't worry you, exit the 101 freeway on either Sunset or Hollywood Blvd and head west. Sunset, Highland, La Brea, and Fairfax are good too. Or take the Eddie Murphy TV tour down Santa Monica, if you know what I mean. You can't get on a wrong street in Hollywood if sex is what you're after. Prices range anywhere from $10 for a quick blow to $75 to fuck one of the 'nicer-looking' girls. Except for some of the Valley Girls (weekend high-school hookers) on Sunset, the Trannies are usually the nicest-looking; they cost more, too. Some of these real broads are pretty grimy looking, though--greasy hair and dirty clothes. Men don't seem to mind; in fact, I dated a cop that worked undercover using female decoys and he said the dirtier the girl looked the more men she got. Go figure.
Fact is, the majority of these hookers (male and female) are in a very desperate situation. Hooking to satisfy a drug habit or because they're homeless. Be careful out there. Suit up--muzzle that dick!
Hollywood has many cheap hotels, but steer clear of them; they have a lot of derelicts. Go slightly out of town and get a much better room for less in Alhambra, Glendale, Burbank, Malibu, or Inglewood. All these cities are only about 20 minutes from Hollywood and are of a much better class. Beautiful Venice and Santa Monica beach are even closer with good opportunities to get sex for money from bikini-clad babes on the boardwalk.
Strip joints literally line the boulevards, with some of the raunchiest shows you've ever seen. For the best shows, hit the clubs that don't serve alcohol. Some won't admit you if you're drunk, but going at least semi-sober has its rewards. You can see nude men onstage at several local places, doing almost everything the girls are doing...right in your face...if that's your thing.
Los Angeles International Airport, which is actually in Inglewood, is non-stop from PDX for almost all airlines; fare is cheap at around $250 R/T. Don't bring dope with you into LAX; the dogs will get you. Los Angeles scares me; to this day I prefer to avoid LA at all costs. But if it's sex and scantily dressed ladies you're seeking, nothing compares with Tinsel Town.