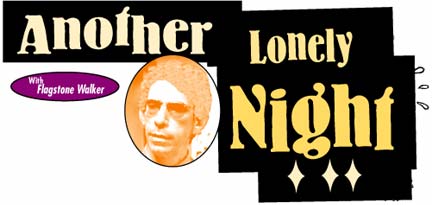 The porn stacking up around me seems to dissolve, leaving me here at three in the morning feeling numb. It can't possibly be another lonely night when I'm surrounded by Polina, Lola, Justina, Sindi, Leila and Karina getting every ripple of their twats reamed in BEAUTIFUL GIRLS 9. Might I be in denial? Can this frazzled fucking replete with reverse gang bangs, admittedly a substitute for the real thing, be keeping me sequestered in bed with the spilled remains of a wine bottle soaking into the carpet?
Unequivocally yes.
But I'd call it solitude rather than loneliness. Solitude is being at peace with yourself while recognizing that the wreckage and ruin you've made of your life are part of the human carnival that cannot be escaped. So you keep pushing on. Whatever it is that circumscribes my life as I've gotten older, loneliness is not something that imprisons me. Lack of money certainly does. But had money ever motivated me the last thing I would have done is try to make a living writing.
I enjoy laying siege to porn once a month because porn has been wildly successful at capitalizing on the wreckage and ruin and loneliness of men's lives. So it makes perfect sense that a film director works up scenes where Kimmy, Jody and Cheryl get their holes blown out in
DOUBLE PENETRATION

VIRGINS
, or Randy Spears, after attending a funeral, catches Renee LaRue's eye and then fucks her in the cemetery in
HEAVEN'S REVENGE
.
Sometimes porn takes itself too seriously, though I'm never sure if the porn kings really mean it or if they feel a legal fig leaf is necessary now that John Ashcroft's Justice Department is making noises about evil producers of sexual filth undermining the American Way of Life, a very old attack that is sure to fail. JM Productions, the company that released Double Penetration Virgins, has this "notice to consumers" on all their DVD's: "The video you are about to watch presents fictional accounts of sexual relationships. It was designed to stimulate and enhance your sexual enjoyment as well as to inform and educate."
Watching cum being splattered on a girl's tongue and a crescendo of gaping assholes plummeted by Doc Johnson's missile vibe--a ten-inch red plastic phallus embedded with glitter flecks and a platoon of wood boys--doesn't strike me as informative and educational. But it sure does express some powerful deep-rooted urges viewers need to have gratified.
Saddam Hussein's son, Odai, wanted very much to be informed and educated. The American troops crashed into his palace and found the walls of his gym plastered with photos of women downloaded from the Internet. The genocidal asshole had so much money he leaned more toward hookers than porn. He even had a black book with hundreds of names of women along with ratings for each one. His warehouse was filled with a million dollars worth of booze and six bags of heroin. He was also in charge of a secret police squad that tracked down hookers who were then publicly executed with a bullet in the head. Hey, we got hypocritical preachers and politicians in this country, but at least they end up looking bad and the hooker usually ends up making some bucks with a tell-all story and a brief moment of fame on the tube.
I'd like to see Ashley Blue take on Odai the way she does in
GIRLVERT 2
. "I'm here to degrade people for my pleasure,"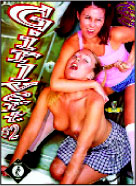 she says. And indeed she does. Mainly she humiliates other women, jumping on them with her strap-on and shoving dildos down their throats. "C'mon you doggy bitch, take it all the way down, gag on it, choke on it bitch. You fucking little pig, you want to be abused right? I'll choke you till you pass out."
Eating Fried Pork Skins out of a bag and stomping her boot on someone's face comes naturally to Ashley. With her low-life fuck-you attitude she could handle Odai nicely, shoving her strap-on in his mouth, up his ass and then stomping on his face. Better yet, Ashley could do what porn can't. Make a snuff film and show it in "real time" on TV. Ashley snuffing out that pig fucker with a bayonet. Now there's a fantasy I can grab onto.