It's that time again ya'll, so check out the shiznit ya boy been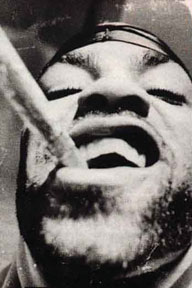 up to. Currently I'm in Las Vegas working on a couple of different projects with Grand Jamma' DLB, aka Larry Bell. It's on again baby! First of all, big ups to Method Man for coming in to Portland and rockin' the hell out of the Roseland Theater! I also got in on the action with my new band Cool Fever.
First Up — KID CAPRI AT BERBATI'S PAN
That's right baby, the legendary DJ from NYC is in town for an exclusive show, which will also be featuring some of Portland's hottest talent. It jumps off Sunday June 13th @ Berbati's Pan. Hosted by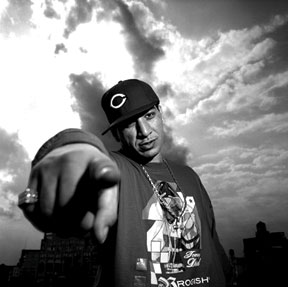 DJ Mello Cee and yours truly, the big homie J.Mizzle. Kid Capri will also be sharing the stage with the N.W. Lady of Soul, Synlyriseez, AL.C, and Black Duck with Joe Ghetto. That's not all baby! Performing that night will also be The World Famous DJ Chill, Cool Nutz, and Maniac Lok. Representing the Dirty South from the ATL will be The C.A.S.T.L.E BOYZ. The first 99 ladies get a special gift, compliments of the promoter, my man "X." Tickets are on sale right now so go get yours before they sell out. You can get 'em at TicketsWest.com, Terrell Brandon's (1330 NE Alberta St. Suite A), and Jeans Bar. The show starts at 8pm, so get there early baby or you will miss out! Seeya there… ONE!!!
Next Up — Jeans Bar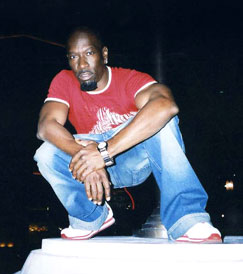 This spot is Portland's newest clothing store for those looking for the hottest fashions. They are located downtown Portland at 314 4th Ave,. off of Stark St. The inside of the store is just like a nightclub with laser lights and the whole nine. They specialize in European fashions and plan to expand the clothing line throughout the U.S. They even hooked ya boy up with some Phat Ass reversible jeans and one of their new Soul Edge Shirts. They have over eighteen different styles for women and twelve different jointz for the men. So if you want to get the hook up on some gear for the summer, the Jeans Bar is the spiznot! Tell 'em Mack sent you. Big Ups to Waleed and the entire staff!
Until next month, ya'll be cool and keep it Crackin'!!!
One Love,
J.Mack