Whatz up my peoples? I'm bringin' you this month's column by way of Seattle, Washington. I'm up here promoting the New Young Lyfe CD with Y.L., D.L.B. and my partna Big Drawz. Seattle is definitely keepin' it Crackin' ya'll!!! In this month's article, I'll be featuring another beautiful Honey of the Month. Oooh Weee!!! I'll also express my views on the Beefs and Peace offerings taking place in Hip-Hop. Then I'll let you know Whatz Crackin' in Portland this month. Plus TOO $HORT returns to the Rose City B!@#CH!!!

First Up — 50 Cent & The Game, Friends Again?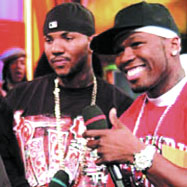 After going through some serious name-calling and wild episodes at Hot 97 Radio in New York, the two rappers recently had a press conference in NYC to announce that they have made peace with each other. I happened to catch a clip of the conference on one of the music news stations, and it didn't look like The Game really wanted to be there at all. 50 Cent got on the microphone and told everyone there that he and his newly signed artist had made up and were cool again. What caught my attention is that when they gave each other a hug, it didn't seem as if either one of them really meant it. In my opinion, someone above them called a shot, and both had to comply or lose out on some major bread. Then again, they could have both just started the beef to sell some records. Who knows??? I just hope that we see NO MORE VIOLENCE IN HIP-HOP!!!

Next Up — TOO $HORT RETURNS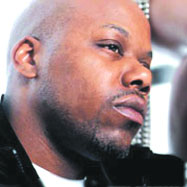 On Tuesday April 12th, 2005, the bay area rapper returns to Portland to once again rock the shit out of the Roseland Theater. Last time $HORT was here he put on a hell of show and the place was packed!!! If you read my article about his last show and the after party, please know that this cat is true to what he raps about 4REAL!!! TOO $HORT will be appearing live in Concert with Trick Daddy, Lil' Flip, and The Outlaws at The Roseland Theater. Make sure you check this one out baby!!!! I'm out….

Have U Heard?
Whatz Crackin' TV is at H2O
That's right, Portland, starting Wednesday nights in April, I will be filming segments for my brand-new TV show Whatz Crackin' TV at H20. Make sure you dress to impress, and come and be a part of one of the town's hottest new shows. DJ Mello Cee will be providing all the cutz!!! The ladies are beautiful, the fellas are cool, and the food & drinks are on and CRACKIN'!!! I hope to see you there as we make Portland history. Also, make sure to check out Ladies' Night at H20 with myself and Mr. DJ George every Thursday night. There's plenty of sweetz and treatz!!! It's all love!!!

Honey of the Month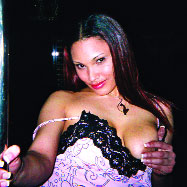 This outgoing attractive young lady pulled it off at my last contest, if you know what I mean!!! She is definitely eye candy and can be seen live at Club Exotica International. Trinity will be helping me crown the next Honey of the Month on Saturday April 16th at Exotica. The contest starts at 11pm and is open to all female entertainers citywide. Everyone of these contests have been on and poppin'!!! Seeya at the next one, and congratulations to April's Honey of the Month, Trinity!!!
If you want to reach me with questions or comments, hit me up at whatzcrackin_J@hotmail.com.
Until next month, ya'll keep it CRACKIN'!!!
One Love,
J.Mack