First Up..."Just Us Entertainment"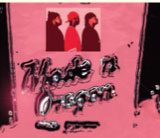 These catz have just released some summer fire for the streetz. Not only do these bruthas have some tight-ass tracks, but their lyrics will have you crackin' up! They are some of the wittiest writers that I have heard in a while. They also did 90% of the production on the project. Their new CD is entitled Made n Oregon and contains 20 pieces of heat! The members of the "Just Us" trio are Pete Rose the CEO, Yaccimiss AKA 5th of Hen, and J.Dubb AKA Young Wallace. My hot picks are track #6, "Shake That!" for the strip clubs, and track # 10, "What it Do?" They got something for everybody on this new joint. The streetz, the clubs, females, and hustlers will all enjoy Made n Oregon. Make sure to grab a copy and check 'em out at a club or concert hall near you. Much love y'all and keep on smashin'!!!
Next Up...Has a local Strip Club Jumped Into More Hot Water?
According to insiders, the club may be facing another serious lawsuit. Sources say that senior members of the club were responsible for spreading scandalous lies and tarnishing the reputation of a highly reputable and successful businessman. Sources also say that this potential lawsuit could be for defamation of character because of frivolous accusations and the slandering of one of club's top-paying customers. Apparently the management tried to patch things up by inviting the gentleman back the next day. According to witnesses, this individual told them directly that he would never step into that establishment again. A few weeks later, a cease-and-desist letter was sent to the strip club by his lawyer. Not only are club workers prevented from contacting this ex-patron, but they have been informed that they will be liable for damages if they don't shut up! This just goes to show that you never know who a customer might be, and everyone should be treated with the utmost respect! I will be sure to keep you posted on any new developments pertaining to this potential lawsuit.
Where are my Lil' Kim Fans? "Put Ya Lighters Up!"
On July 3rd, 2006, Lil' Kim was released from prison after being incarcerated a little over ten months. This was just in time for her to celebrate her own freedom on Independence Day. She was given a $50,000 fine and a year in jail for lying to a grand jury in 2001. I had read that she supposedly lied to protect some of her friends from going to jail. These friends were allegedly involved in a shootout in front of a radio station. Lil' Kim was a "G" about it and served her time. On top of that, she didn't snitch! That's some real-ass shit. That chick is a true soldier. Sources say that her early release was due to her good behavior. Her mother Ruby had made the announcement backstage at the B.E.T. Awards that Lil' Kim was about to get out soon. Speaking of the B.E.T. Awards, did y'all see Beyoncé??? Dayummmm!!! Anyway I'm glad Lil' Kim's out, and I look forward to her being back on the music scene!!!

Ladies' Night Out
It goes down every Thursday Night at The 720 Club formerly known as The Viper Room. It's hosted by yours truly, and the music is provided by DJ L.B, AKA Mr. Mosaic. We give love to a lot of local artists who sometimes find it hard to get their music played anywhere else. This is also a cool spot to come and network, because you will always find plenty of industry people there. We also have 2-for-1 specials crackin' each Thursday night. The party starts at 9pm 'til 2:30 AM. The 720 Club is located at 720 S.E. Hawthorne. For more info, call (503) 236-1190, and we'll see you there, baby.
Honey of the Month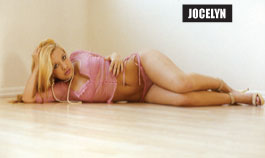 This month's Honey is from Hawaii and can be seen at Centerfold Suites. She is currently pursuing a career in the medical field. Her measurements are 35-26-35, and she is Hawaiian & Swedish. Now that's a fly combination! Jocelyn wanted me to give a message to all haters: "F??k Y'all!" No hate from me, baby, just congratulations for being the August 2006 Honey of the Month.
Big ups to my sponsors!!!
503girls.com—just log on and see Portland's hottest adult
website! Club 720 (720 SE Hawthorne) the home of "Ladies' Night" every Thursday. Tattoos by Ken Keck. Reach him at
(360) 696-9020.
Be sure to also check out whatzcrackin.com.
Until next month, stay fly and "Keep It Crackin'!"
One Love,
J.Mack