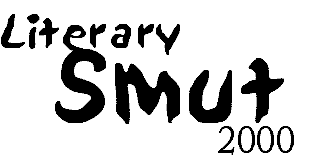 By Kevin Sampsell
So you're getting sick of the Oprah Book Club? You've had your fill of family dramas and reheated coming-of-age novels and all the drunkard Bukowski wannabes are boring you to tears? Well, you may not realize it, but sexually-charged books that hook up with your mind as much as your libido are still being published. You just have to know where to look.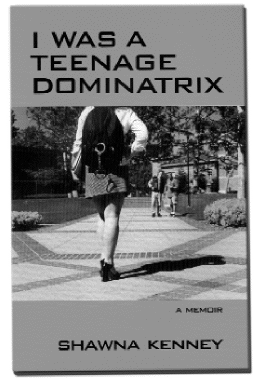 While big publishers are pining away for your cash and waiting by the phone for that call from the mighty O, many smaller presses are keeping it real, street-wise, and promiscuous. Sure, you can find some popular fiction that pushes your appropriate buttons once in a while, but from my talks with publishing house people, I gather that some of their authors feel cheated when they're seen as erotic. "We use to market this stuff as Beach Reading," says one publicist at Knopf. "But the authors started to feel like they were being ghettoized. Many see it as cheapening their work."
Still, there are exceptions in these conglomerated publishing houses each year, such as Perv: A Love Story (William Morrow & Co.) by Jerry Stahl, which doubles up darkly-smutty scenes with the author's twisted youth. Besides that, St. Martin's has published the second book by Laura Reese, the erotic mystery Panic Snap. Reese also authored Topping From Below a few years back. Then there's Joe Esterhauz's American Rhapsody (Random House). This bawdy-looking tome by the guy who wrote many of Hollywood's crassest films has just been released to great hoopla and contains stories about Sharon Stone's and Bill Clinton's shenanigans.

The best sexy books, though, are readily available from small erotica publishers like Blue Moon, Masquerade, Velvet, and Nexus, as well as more general American small press renegades like Manic D Press and Alyson Books.
Basically, it's the difference between vanilla sex and pistachio sex," says Jen Joseph, publisher of Manic D, siting the difference between the sex marketed by big presses and the ones by the smaller, more risk-taking presses. While talking about one of her books, Po Man's Child by Marci Blackman, Joseph talks about how graphic, non-traditional sex scenes can make a bigger publisher wary of how to market the book. "They think: Well, no one wants to read about a biracial lesbian couple cutting each other up."
One of Manic D's newest releases is sex worker Ayn Imperato's Dirty Money and Other Stories, in which Imperato tells funny and seedy tales of her various ways to survive. Her revealing story on phone sex ("Sin on a Dime"), the title story (about a hyper and muddy photo session), plus the numerous other quick tales all converge to make for a strong and intriguing book.
In the same spirit, Shawna Kenney's I Was a Teenage Dominatrix (Retro Systems Books) is a saucy memoir of a young go-getter who discovers her talent for professional spanking. Kenney spins her tale with confidence, humor, and a riveting behind-the-scenes angle. Kenney, a Los Angeles freelance writer who does a column for Screw Magazine called "Twisted Sister," says the book resulted from her time at the offices of Whap! magazine, where she was the editor. "I kept telling these stories around the office," says the author, "and they finally just sat me down and told me if I wrote them down they'd publish the book. I didn't have to do the whole thing with getting an agent and having to show the stories to big publishers. The book happened by accident." Now however, Kenney does have an agent at a large agency in New York, where they are trying to sell the movie rights to the book. "If my agent can sell the movie rights, then he thinks he can sell the book to a big publisher." It seems the success of the book (that continually sells well at smaller independent stores as well as sex shops) even got Barnes & Noble to reconsider carrying it. "Barnes & Noble wouldn't carry the book at first. Then after we showed them a few reviews they said they'd carry in certain stores of theirs. But I had people tell me they'd go into Barnes & Noble and the clerk told them, 'We don't carry books like that.'"
If B&N are scared of Shawna Kenney's whip-wielding ways, I'd hate to see their welted psyches after an afternoon of reading the new Pat Califia book, No Mercy (Alyson Books). In this new collection of stories, Califia goes S&M-wild on every genre in sight, pillaging through science fiction, horror, 50s pulp and even Little Red Riding Hood, where the young hero turns vixen and shows the wolf who's boss. It's almost shocking how Califia keeps coming back, even after it seems like she's used up all her kink.
Perhaps just as dark is the odd collection of "bizarre erotica" called Viscera (Venus or Vixen Press), edited by Cara Bruce and accompanied by cover art by Trevor Brown that's as weird and sexy as the contents. The 24 contributors include Lydia Lunch, the expert of in-your-face sex angst, who tells a story about offing a cop with a dildo, and punk rocker Blag Dahlia of the Dwarves, who writes of an under-the-table blow job at a fancy restaurant. Editor Cara Bruce even offers a freakish tale of a man who has two mouths and finds himself in a position where... well, you can use your imagination, I'm sure. Viscera is ideal for those who like their sex a little harsh.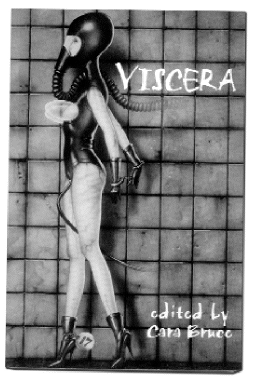 Another sexually-charged book filled with rock stars, drama, fisting and fevered narration is Michelle Tea's Valencia (Seal Press). Tea is the San Francisco woman renowned for starting the Sister Spit traveling road show that features a revolving roster of young and entertaining dyke writers. In Valencia, she runs breathlessly through a smattering of real-life ex-girlfriends like a tattooed wrecking ball. The book has caused a wave of catty controversy with some of Tea's Bay Area friends, but the truth is that Tea is one of the best young writers out there and they should be glad to be immortalized in her work.
Another small press, Akashic Books in New York, has been publishing high quality literary work by emerging writers for only a couple of years. Lauren Sanders' Kamikaze Lust is their steamiest release to date. Sanders (who is part of another road show of women writers called Jezebelle 2000) has created Rachel Silver, a journalist who stumbles into the world of porn and finds her senses awakened by the "art film" world. Sanders' refreshing novel is both literary and smutty, socially relevant and un-PC. Indeed, if a porn star had a famous influential book club, this would be one of the first selections.
So instead of waiting around for the big hype on the next Candace Bushnell (Sex & The City) book or rereading those horny Nicholson Baker books, go to your cooler local book store and see if they carry some of these small press gems. Believe me, they're better for you than those old trashy pulp paperbacks and more risqué than Bridget Jones' Diary.
*Kevin Sampsell's own sexy book of short stories, STUCK, is due out this winter from Incommunicado Press.