"Godpussy"
Bald beaver. Shaved silky smooth little-girl pussy. Open, inviting labia and clitoris begging to be sucked and stroked, fingered and fondled. Guys who can't bare (sic) the sight of a smooth pussy probably need to floss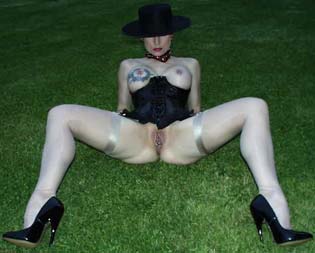 more; so, they like to get all that long, stiff pubic hair caught between their teeth as a means of much-needed dental hygiene. Either that, or, they never go down there. Really, don't even want to have anything to do with it. Don't want to see it, touch it, lick it...just stick their tiny dicks in, flail away for a few helpless strokes and dribble some cum into her hairy bush. The hirsute lovers want to keep that unsightly thing buried in the jungles of deepest darkest Africa, where they reluctantly insert their timid soldier after coaxing him to attention by thinking about the hairy asshole they saw in the shower once back in high
school or college that they'd rather be fucking. I feel sorry for these hair-ballers, so intimidated by female genitalia that they can probably only do it with
the lights out, after drinking a six pack, and the television's on Jay Leno in
the background.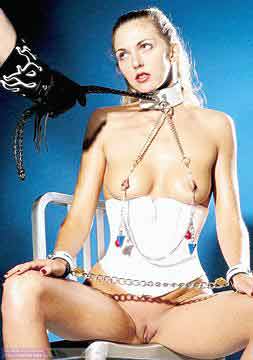 If I want a thick mat of pubic hair down there, I'll go suck off a guy, or find a willing butthole down at the Greyhound station. But I want my silky shaved pussy and I want it bad. I need it to live. I will kill for it, die for it, lie for it. Is shaved pussy just another drug to me? Hell, yes! I don't mind admitting that when I first saw it, tasted it, fucked it, back when I was a lad of seventeen (and computers were huge things you only saw in spy movies) I knew this forbidden silky fruit was what I wanted and needed the most. I liked the way I could just see, taste, touch everything that was going on. Where's that little hooded penis? Why, there's that little rascal right there. "Touch it all around and especially on top," she says. Hey, No problem. Now I can see exactly what the fuck is going on down there. If I want mysteries, I'll read Raymond Chandler. If I want sex, then I want a shaved one. I want to witness those labia swelling up like the lips on Louis Armstrong. I want to see her honey pot glisten and dripping with love juice for my manfuck. I need to behold her clitoris sticking out like a red dog's penis, so excited to be seen and participating in everything that's going on. Let her pull those white cotton panties aside, the crotch already stained with a widening wet spot, to reveal the ultra pussy--the Kali-like cunt in my mind that looks like one finger's too much and a thousand's never enough.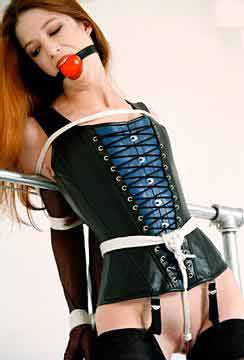 "I wanna be your dirty girl," she says. And you slide your royal stiffness against that slippery smooth mons de Venus, her white marble altar...the Godpussy. Sure, I've sucked her sometimes and my face has been rubbed raw as hers when I kiss her hard with some serious stubble. So what. That and more I will gladly endure for the days when her jewel is softer than a baby's behind. And I must tiptoe around the tender flesh with lips and tongue, a nibble here, a finger there, because of the shock-wave sensations rocking her body like 220 volts of raw juice. Yeah. I want to be plugged into that cunt-do-it, now and forevermore.
If she's going to cover it with bush, then why bother with shaving the armpits or the legs. Why not just let all that go to hell as well? Why fuss with stockings or high heeled shoes or bras or corsets? Might as well skip the perfume or even washing her hair, let alone styling it or combing it off her face. Why not just have sex like cave dwellers: The fire's getting hot so I'm gonna stick it in for a couple minutes in between slaying saber-tooth tigers.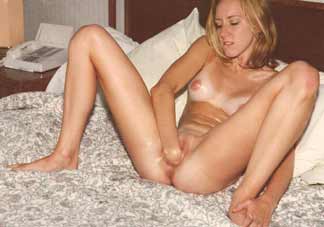 The vulnerability of the hairless vagina speaks of submissiveness. And yet, in an instant she can turn around and use that powerful exposure to torture and tease you into a foaming-at-the mouth frenzy. Serve the pussy, conquer the pussy, be licked by the pussy, the hair-free honey pot gives itself to all political power struggles and exchanges in the bedroom, on the stage and in films and photography. Any artist wants to work with a bare canvas. The shaved pussy inspires creativity, frees the imagination for all flights of fancy.
"You slide your royal stiffness against that
slippery-smooth mons de Venus, her white marble altar...the Godpussy."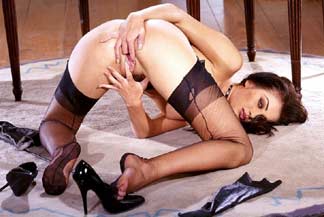 The hirsute lover is really a lover of bland, unimaginative, get-in-get-out, kinda sex. The idea of role play, fantasy or even foreplay has no place in their grunt-twice-if-it-was-good-and-get-over-with-it world. These hirsute devotees are a menace to all the wildly imaginative, kinky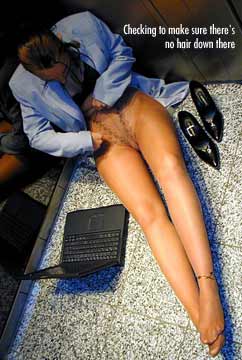 perverts out there who like a good story line. And if that story line verges on pedophilia, oh fucking well. With the God Almighty shaved pussy all things devilish and divine are possible. Clearly, the hirsute fanatic is simply afraid of possibilities. They might have to stray outside of their tried and true world for five seconds. Ooh, scary. Better go hide in that bush.
But the rest of us lovers of the hair-free pussy are out here in the wide-open spaces, trying things the hair-ballers can't even dream of. So, go run back to momma and hide behind her bush. Me and my little girl, sex muffin, idolatress, priestess, goddess are writing the future erotic literature of the world...on the canvas of her smooth pussy.